Barack Obama celebrates US ingenuity at White House science fair
President takes delight in young science fair participants innovations, including a Loki Lego Launcher and a 3D printed bubble blower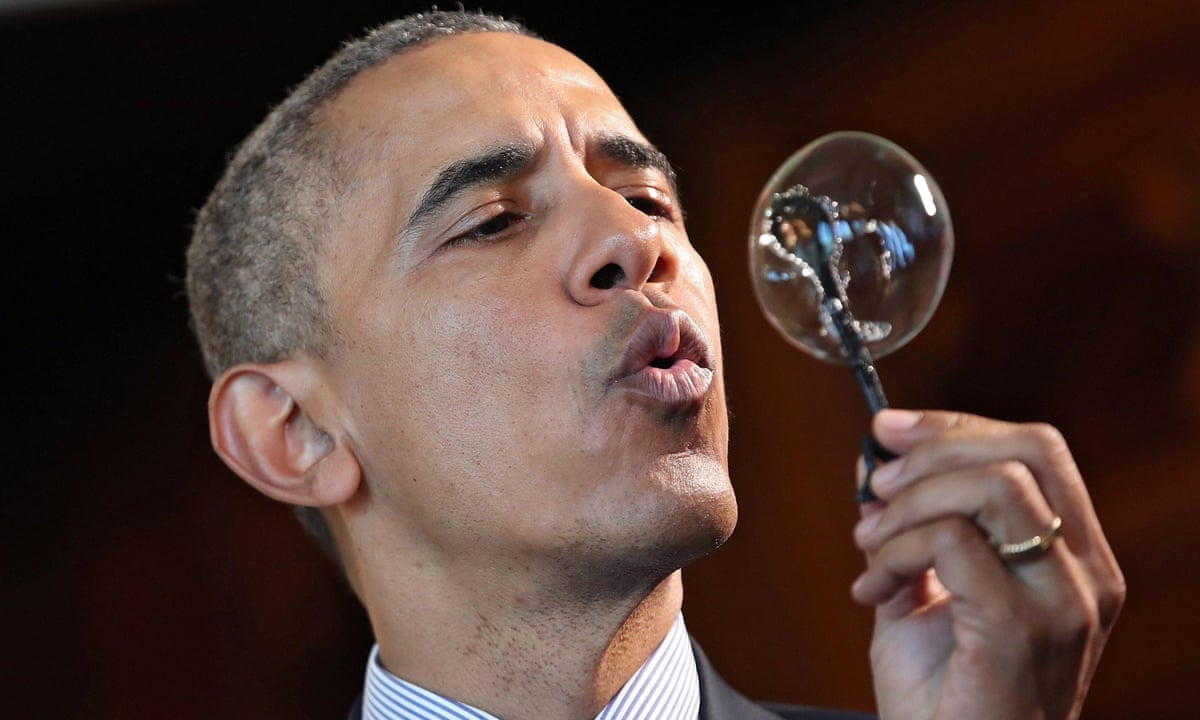 They came with eco-glue and Lego launchers. Their tag board displays were filled with charts, graphs and research on pollution. There were no little kids with plaster volcanoes in this crowd. But there was a trash-eating robot.
This was the White House science fair, an annual opportunity to show off the nations budding inventors, engineers, astronauts and researchers and to impress the nations science fan-in-chief.
You remind us that together through science we can tackle some of the biggest challenges we face, Barack Obama told the more than 130 students gathered at the White House on Wednesday. You are sharing in this essential spirit of discovery that America is built on.
The fair is a favorite within the White House, in part because of the presidents clear delight in the often impressive displays of young brains and creativity. As he has since he began the fair in 2010, Obama toured the sampling of exhibits, asking questions, pressing start buttons, smiling with approval, and, at times, ribbing the earnest presenters.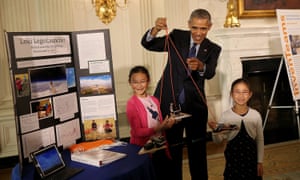 Read more: http://www.theguardian.com/us-news/2016/apr/13/obama-white-house-science-fair